Military Vehicles & Armoured Personnel Carrier Products
___________________
Driven by an innovative team, DCD Protected Mobility has firmly established itself an indestructible reputation for combat-ready military vehicles and other troop and civilian protection equipment, fostering long-lasting customer relationships. Continuous research and development ensure that we maintain an in-depth understanding of blast threats, and what is required to offer true protection.
Our armoured, new military vehicles, landmine detection systems, and related protection equipment are reliable, durable and easy to maintain, ensuring;
Outstanding strategic, tactical and critical mobility performance

Scalable protection (blast, ballistic and IED)

Fire power to customers requirements

Payload in off-road terrain
Our Family of Armoured Military Vehicles
HUSKY MKIII & 2G Army Vehicles
The Husky range of route clearance vehicles features unique peripheral technologies and is blast survivable, frangile, reliable and adaptable. It offers superior protection, mobility and versatility.
Key Husky military vehicles' design tenets:
Blast survivable

Frangile and repairable

Adaptable
For more information download the relevant brochure here:
Springbuck SD, HD & XD Armoured Vehicles
This range of Standard Duty, Heavy Duty and Xtra Duty tactical wheeled military vehicles offers superior ballistic protection and is well-known for being tough, sure-footed and dexterous.
The Springbuck armoured vehicles are easy to maintain and are designed with supportability and affordable lifecycle costs in mind.
This range of armoured troop carrier vehicles offers customers the right tool for every terrain, delivering unique protection, mobility and versatility specifications.
For more information, download the relevant product brochure here: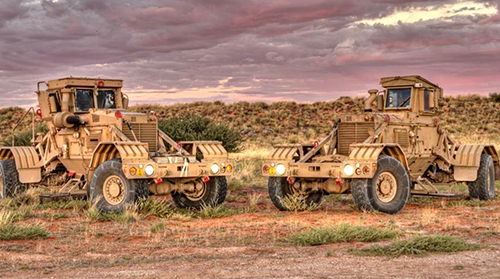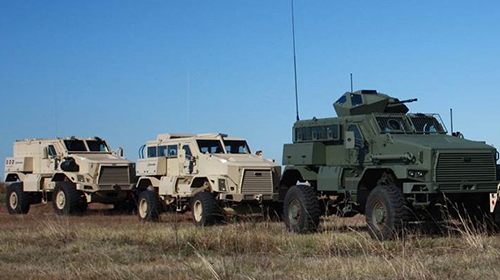 Sub-system Integrators
To ensure the delivery of a full solution, DCD Protected Mobility integrates various sub-systems, including Turrets, Remote Weapon Systems, Jammers, Radios, Interrogation Arms, and Command and Control Systems.
For more information, download the relevant brochure here.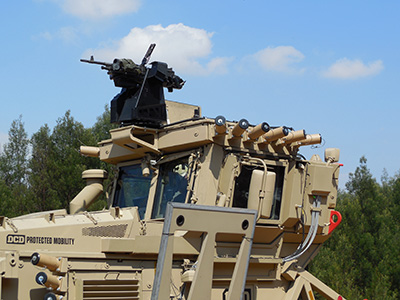 Services
___________________
Route clearance
With many decades' experience, DCD Protected Mobility offers advice and guidance on route clearance. This entails the detection, investigation, analysis, marking, reporting, interrogation and neutralisation of explosive hazards and other obstacles along a defined route. When route clearance is conducted correctly, it assures the passage of armoured personnel carriers on the modern battlefield and the safe mobility of civilians in post-conflict situations.
For more information about route clearance, contact pminfo@dcd.co.za
Product Support
The delivery of our products is well supported, as DCD Protected Mobility also provides the required infrastructure to maintain the vehicle fleet for internal and external missions. This includes:
After sales support
Service facilities
Spares
Trained maintenance personnel
For more information, download the relevant brochure here.
For more information about product support, contact: pminfo@dcd.co.za
Partnerships
SHERP is a technology company that helps customers to overcome obstacles, to solve their pains, to value trust and collaboration. SHERP actively develops a new niche, while remaining the market leader in utility terrain vehicles.
In South Africa, they are in partnership with and also represented by DCD Protected Mobility. read more…