World-Leading Military Vehicle Manufacturers
___________________
Established in 1898, DCD's predecessor was founded in Cape Town, South Africa. Now, more than a century later, the DCD group has firmly established itself as an international military vehicle manufacturer and engineering conglomerate, providing products and solutions to the defence industry.
This success is largely attributed to our dedication to technical expertise, and a track record for excellent quality. With a reputation for delivering within budget and on time, DCD Protected Mobility's vehicles are fielded and in service on five continents across 19 countries. The United States Army is our largest customer.
How We Started as Armored Vehicle Manufacturers
As far back as 1940, DCD Protected Mobility manufactured military vehicles for World War II. Since then, our reputation as armoured truck manufacturers has steadily grown, with our military trucks providing safe passage for troops through various combat zones across the globe.
Our military armored vehicles and landmine detection system have helped halt catastrophic civil wars and ensured safe post-conflict resettlement for war ravaged communities.
As the original equipment manufacturer of the Vehicle Mounted Mine Detector ("VMMD") System, DCD Protected Mobility has established itself as a fully accredited, socially responsible, international systems house.
In the United States market, we operate in partnership delivering the Chubby Mine Detection System. This partnership has successfully type-classified the VMMD System as the only South African solution on a US Government Programme of Record.
As the leading armoured vehicle manufacturers in South Africa and the African continent as a whole, our commitment to a world that is free of armed conflict is unwavering. We will continue to ensure that our armored vehicles and equipment are deployed solely for the protection of civilians and of troops defending national and just causes.
Success Through the Decades
Over the years, we have delivered special purpose tactical wheeled vehicles across the world, both during times of conflict and once combat had ceased.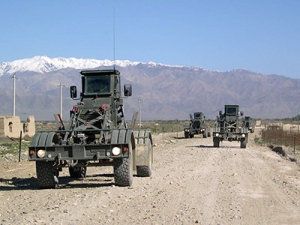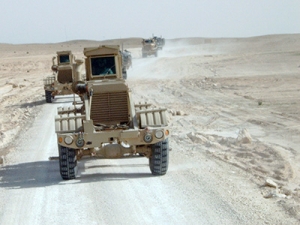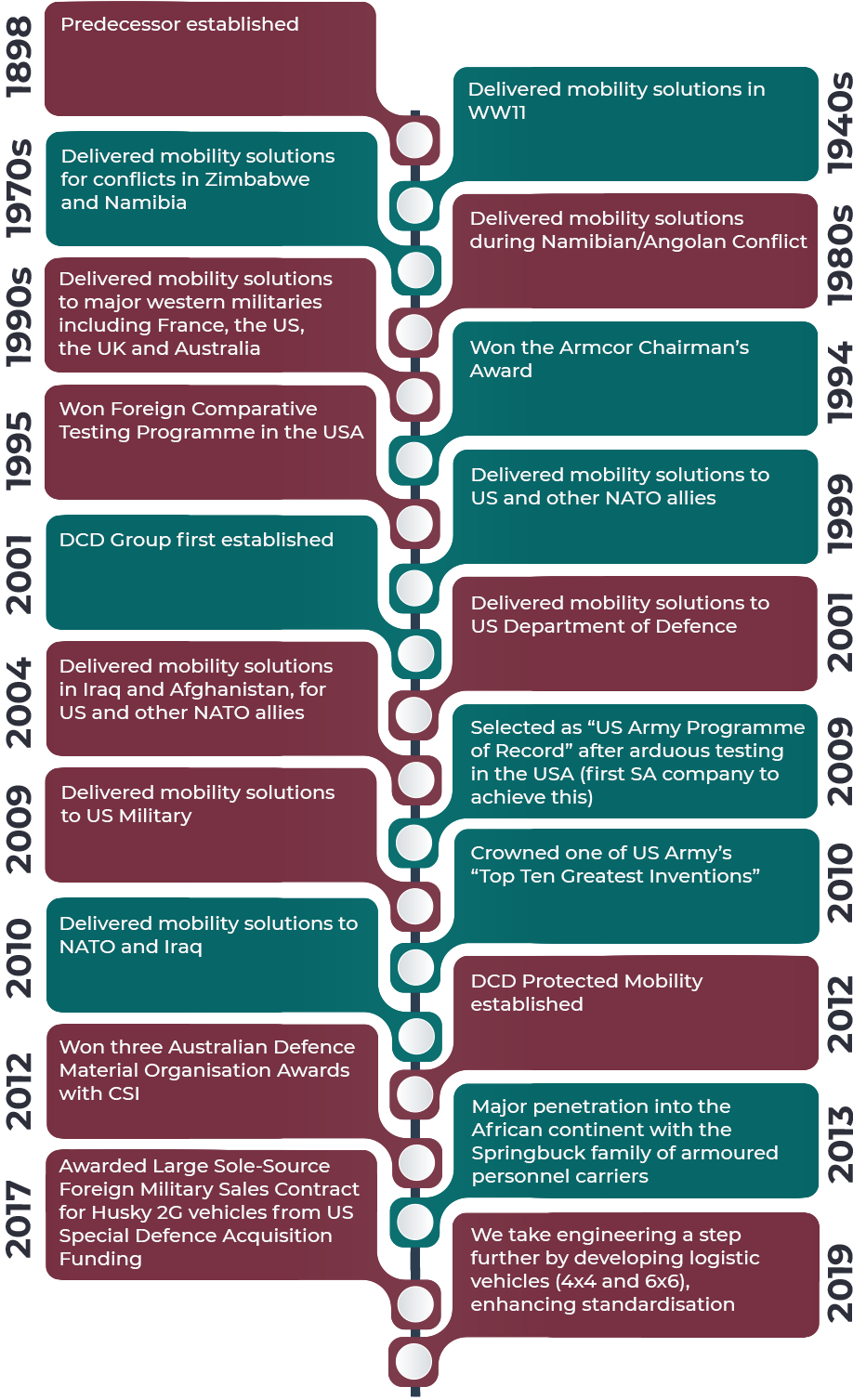 Innovation for Assured Mobility
Predict actions and circumstances that could affect manoeuvrability
Detect early indicators of impediments to battlefield mobility
Prevent potential impediments to manoeuvrability from affecting battlefield mobility of the force; detect impediments and identify alternative mobility corridors
Avoid battlefield impediments
Neutralise, reduce, or overcome impediments that cannot be prevented or avoided
Protect against the effects of enemy impediments